About OpenBeta
We are a proud nonprofit initiative that enables new and innovative uses of data about rock climbing routes. Our mission is to provide free and open access to rock climbing data for computer programming, research, and data science endeavors.
We are a collective under the Open Collective Foundation, a 501(c)(3) organization.
Heat map of climbing areas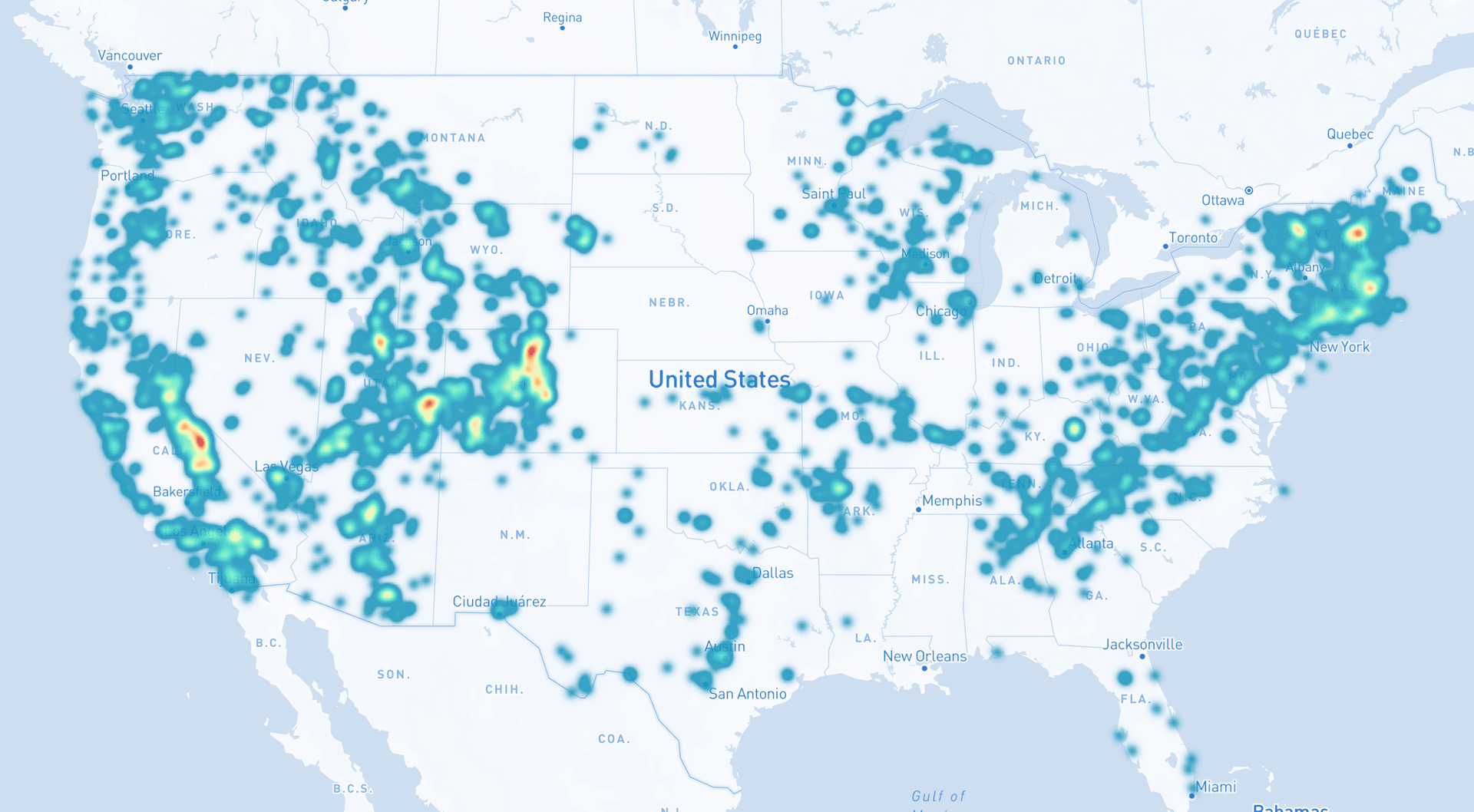 The People
Behind the scenes, we're just a weird group of adventure-seeking humans, who enjoy climbing and believe in creating freedom and giving back to the community as much as we can.
---
Financial supporters
We are thankful for the generous donations from our supporters. To see a complete list of donors and learn how you can contribute, visit our page on the Open Collective Foundation website.
---
Volunteers
OpenBeta platform is built entirely by volunteer contributors.
---